Shortcuts to get your hashtags trending on Twitter
Are you using top Twitter and top Instagram hashtags? Read this guide to learn some of the best shortcuts to use to get your Twitter and Instagram hashtag trending.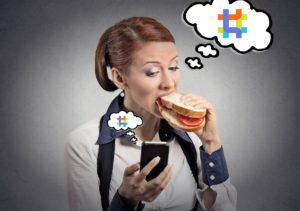 Most people do not know how to do a proper Twitter hashtag search and that is why their hashtag strategy fails. When you use the right strategy, you can get your hashtags in the trending bar. A lot of people browse and use trending hashtags on Twitter to stay updated with world news and to participate in conversations about the topics. This means that there is a large potential audience if you can get your hashtags trending.
People spend sleepless nights trying to make their hashtags trend on Twitter. However, no matter how you try, it is hard to make your hashtags trend if you are using the wrong strategy. Here are a few guidelines to make your hashtags trend.
Remember the trend rules
There are rules about what you can do and what you cannot do when trending on Twitter. You should follow these rules when trying to use current trends for your benefit. You aren't allowed to add topics to trending hashtags when they are not related. If a hashtag is trending about the president, you cannot use that hashtag to market your manufacturing company.
You are also not allowed to use trending hashtags to market your products and services when it is not your hashtag. If you start spamming a link using a trending hashtag, your posts may be hidden even from your followers and your efforts will have no impact. This also applies when using top Instagram hashtags.
Do not be too specific
When people try to be too specific when using hashtags, it might not work. There is a difference between generic hashtags and branded hashtags. When you use branded hashtags, it might not work. This applies to using overly specific generic hashtags as well. It is always a good idea to be relatable but you do not want to look like a parent trying to talk to their child about the latest games when they have not seen any video game in a long time.
Start your Twitter trend at the right time
Choosing the right time to tweet is very important. However, it is even more important for a Twitter trend. You can see the right time to tweet using third-party applications. Make sure you start earlier in the day and tweet a few times to hype up your coming trend. Follow that by posting your main engagement drivers at optimal hours and this includes any media coupled with your most compelling questions.
Try to encourage responses
Trends go off unique posts using hashtags. This means that the more questions and answers you have in a tag, the higher your chances to trend. Your main leading hashtag uses should encourage users to use the tag. This way, when they respond, you will be able to respond to them using the hashtag and keep the conversation going. It is a lot of work and working with a team will be better to create sufficient volume to make other people use the Twitter hashtag search feature and find your hashtag easily and use it.